Private Guitar Lessons designed just for you!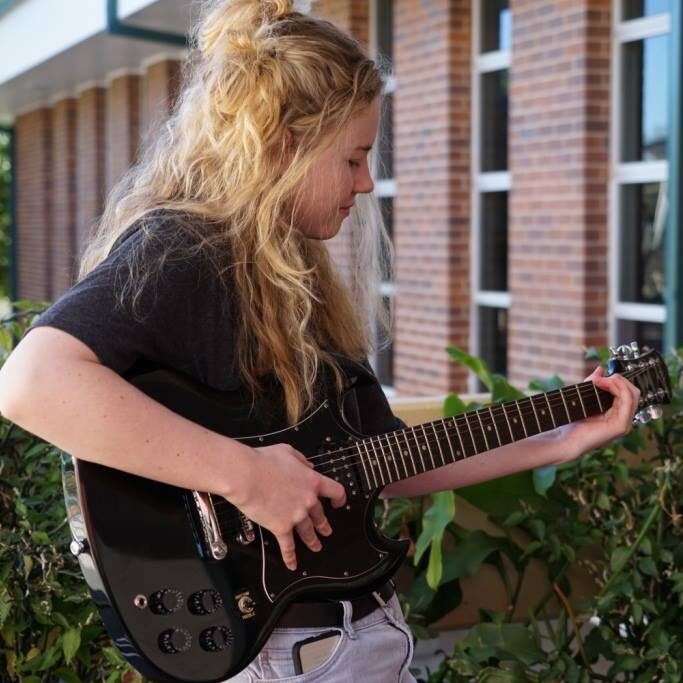 Everyone knows guitarists are the coolest member of the band! This highly portable instrument can transition from the campfire to the stage. Whether you prefer acoustic or electric guitar, you can master the styles you fancy most
at Downtown Creative Studios.
Our highly skilled guitar teachers design their lessons around the needs of the individual student. Whether you want to train classically or simply impress your friends by strumming a few songs, we will help you to achieve your personal
musical goals and make the most of your guitar lessons.
Bass Guitar, Banjo and Ukulele also available
Bass Guitar is the backbone of the band and the Ukulele can be so much fun! Our multi talented guitar teachers can also help you out with learning these instruments.
If you wish to study exams, Downtown Creative Studios Guitar teachers offer ANSCA, AMEB and Rockschool.
Downtown Creative Studios provide
Private lessons in professional studio
Equipment for use in lessons
All styles of guitar
Opportunities to work in duos/bands
Coaching and performance preparation for eisteddfods and talent quests
Exam opportuntites
Technique based teaching (understand what you are playing)
Practical technical skills (how to tune, use correct leads, mix your own sound; how to set up a small PA system)
Tuition for all ages and levels
Support and encouragement in a positive and fun learning situation